Andrew will be directing the Academy of St Martin's in the Field Asia Tour with Murray Perahia 1st -16th November 2014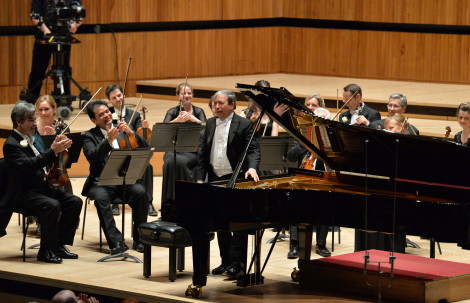 Tour details here.
MURRAY PERAHIA ASIA TOUR
1 – 16 November 2014
China – Taiwan – South Korea – Japan
Murray Perahia: Piano
The Academy embark on an exciting tour of Asia with Principal Guest Conductor Murray Perahia, directed by Andrew Haveron.
Completed in 1938, Stravinsky's 'Dumbarton Oaks' is reflective of the neo-classical style he was toying with at the time and demonstrates the composer's ability to create something completely modern while paying homage to the musical past. Turning back to the Classical period, the programmes also include Haydn's Symphony No.77 and Beethoven's epic 'Emperor' Concerto.
Saturday 1 November Hong Kong
Sunday 2 November Hong Kong
Tuesday 4 November Taipei
Thursday 6 November Beijing
Saturday 8 November Shanghai
Monday 10 November Seoul
Tuesday 11 November Seoul
Thursday 13 November Tokyo
Saturday 15 November Toyota City
Sunday 16 November Kagoshima
Programmes include
Beethoven Piano Concerto No.5 in E flat major Op.73 'Emperor'
Mozart Piano Concerto No. 21 in C major K467
Bach Keyboard Concerto No. 7 in G minor BWV1058
Haydn Symphony No. 94 in G major 'Surprise' Hob. I:94